While Yuki was not my first piece of doll resin ever, he was my first full BJD, a white resin Dollzone Megi.  I was fortunate enough to purchase him from his owner in Denver.  She agreed to let me pick him up in person, and was absolutely delightful; she showed me how to change eyes, position wigs, deal with stringing — all the things that a brand-new doll owner needs to know but rarely gets the chance to learn right up front 🙂
We bundled him up for the long trek back to Greeley via Denver Doll Emporium (the first of MANY stops to come).  A guy can't have too many outfits, right? Or wigs?  
On the way home, he quite clearly told me that his name was Yuki.  Yes, it's corny: yuki is a Japanese word for snow, I was all about anime at the time, and he was a white resin doll.  But it startled me enough to have that word erupt in my head while I was focusing on I-25 traffic (ugh) that I decided "ok, Yuki it shall be." And then we got home and opened his box.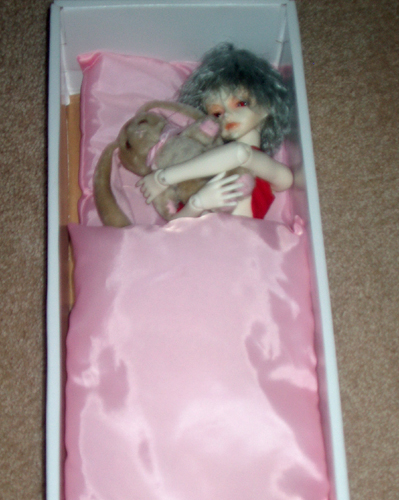 *blink*  "We are home now?"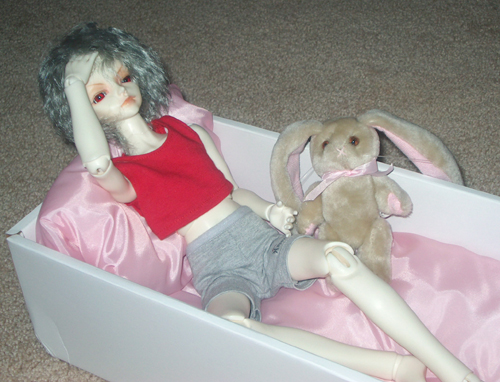 *Stretch……*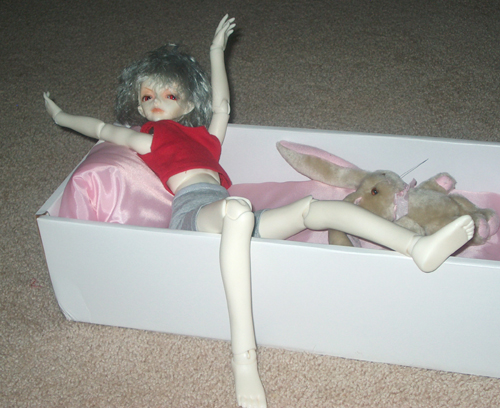 It was obvious we were going to have more BJD collectors in the house as soon as the girls laid eyes on him 🙂
"OK, what else did you buy for me?"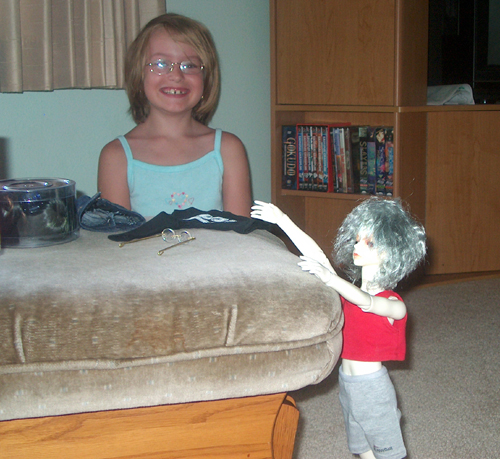 The girls brought their dolls out to meet Yuki right away: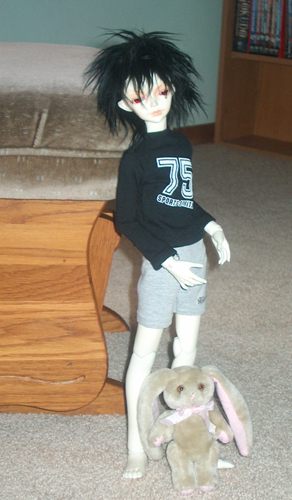 "Do these pants make me look fat?"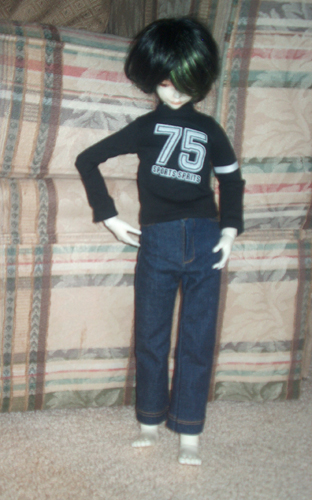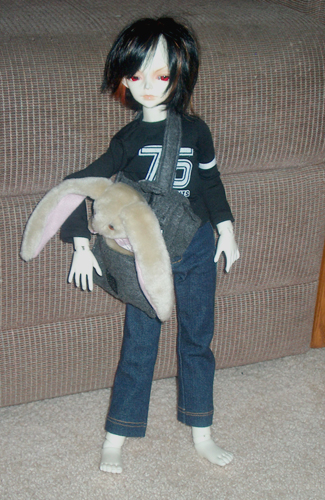 Yet another wig change, and then Yuki settles back with his book and glasses: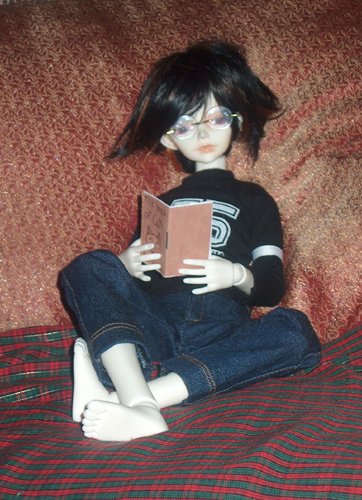 Buffy, already an elderly cat when Yuki arrived, made her acquaintance: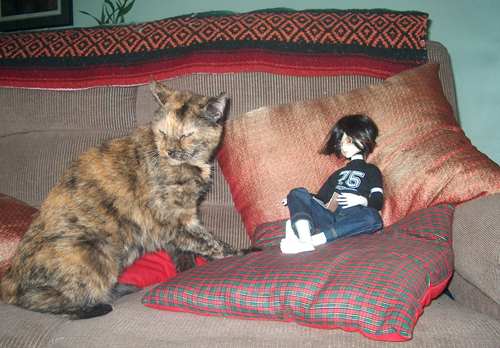 And then immediately got to work directing the next part of the photoshoot.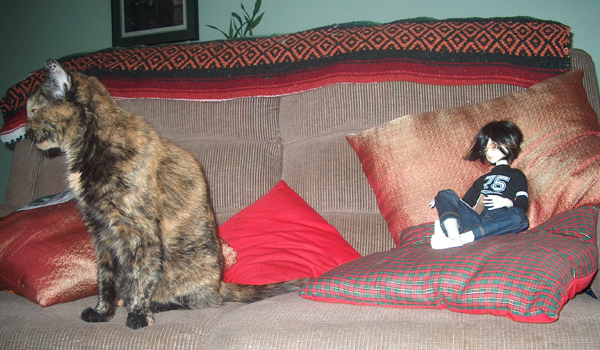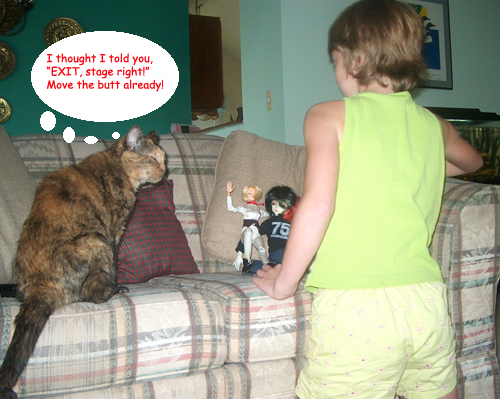 Already popular with the ladies (nobody noticed the no-undies look until much later)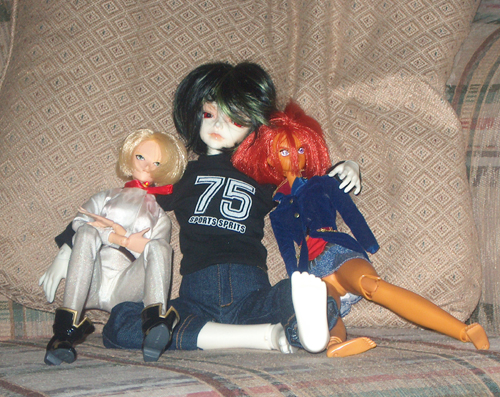 Omake: Buffy Tells it All.