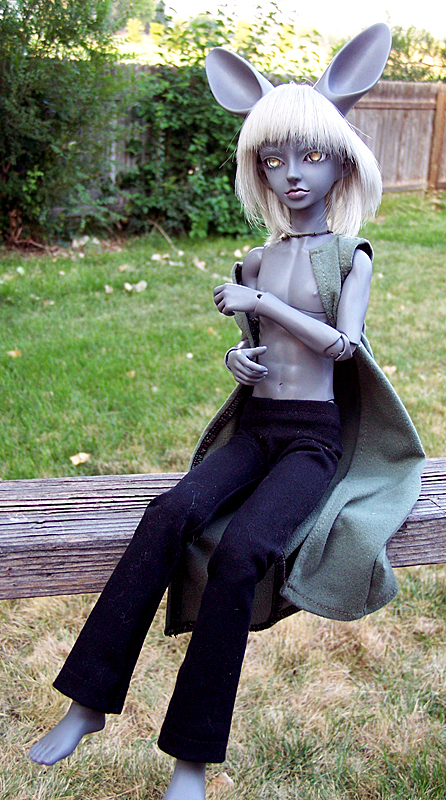 This little guy – name pending – was a must-have for me.  When the Featherfall Iruhi elf model was announced I knew I was going to need one.  (Elves R Us!)  I was making arrangements to buy one for myself and one for a friend, and trying desperately to decide which color resin I wanted for mine.  "Boy, if he came in that dark gray he'd be the perfect mini-Zerix," I laughed to the owner, who knows me and my collection well. (Zerix Cinerious is a B&G Colorara.Mlexxir).
At that time she was considering offering him to the public in this color later on, so she ordered one up for me as sort of a "test model."  I still haven't settled on a name or a look for him but he sure isn't Zerix Jr.! 🙂 I hadn't intended using his Pookah ears, but you have to admit they're adorable.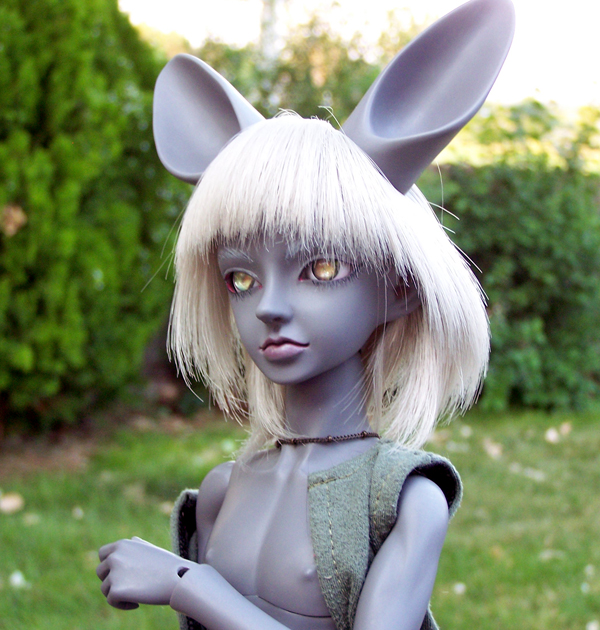 Here he is with his adorable little elf ears showing.  This was my original intent for him: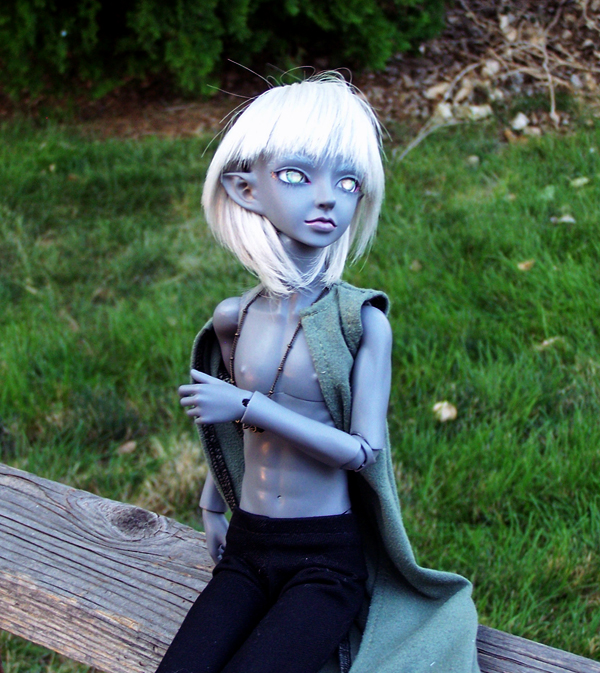 A pose in front of one of the few spots in my back yard that hasn't been decimated by drought.  I love how he can look positively angelic at the right angle…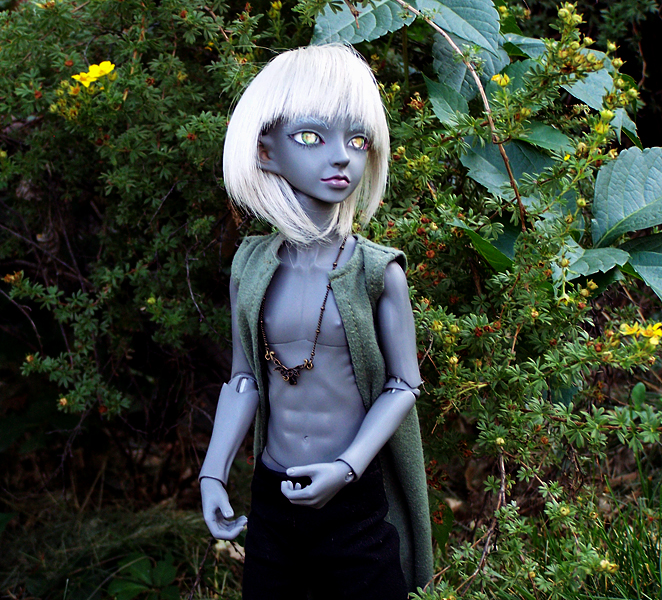 But just a few feet up, in the waning light of the day, he doesn't look nearly so benign.  Sneaky little guy planning mischief, maybe?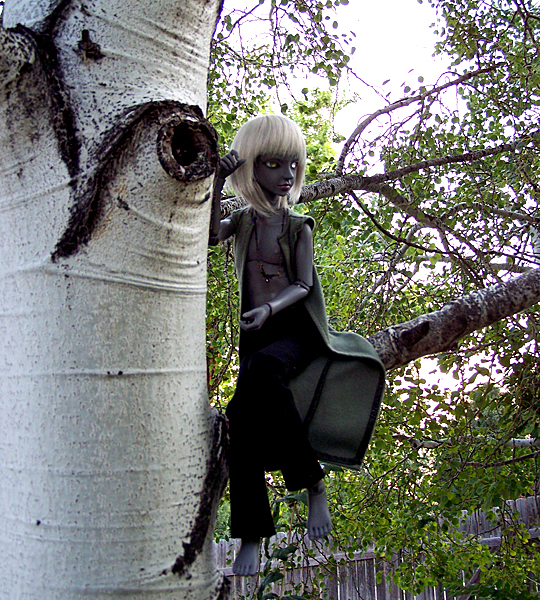 I don't know which amazes me more; how great he looks in the inevitable "Iruhi-in-a-tree" pose or how big that tree has gotten. It was a volunteer offshoot of another tree when we moved in; slender and very nearly removed in an act of random yardwork.
Time will tell what this little one has up his sleeve.