I'm Astonished.
I ordered this particular newcomer on January 19th from Dollmore and here she is, today — not even a month later!  I hadn't even thought about looking for a notification from them for several more weeks, nor had I gone into my account on their site to see what was up.  So when the doorbell rang today I figured it must be another shipment of the hubby's books…  Boy was I wrong.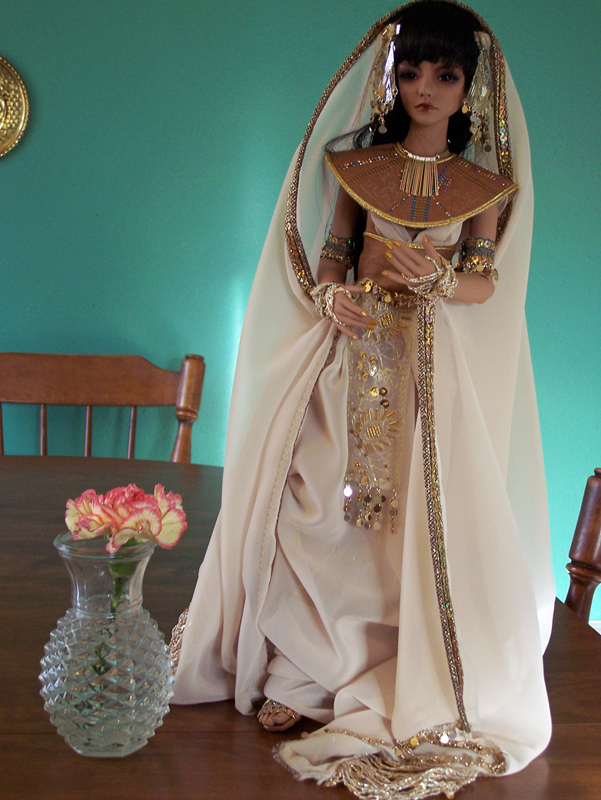 Here she is, one of twenty in the whole world.  Dollmore Zaoll Pharoh Luv. Wow.  Poor photo notwithstanding, she is incredibly gorgeous.
The fullset outfit is amazing, with that necklace of dangling rods, a headdress with veils and earring-like appendages, the cloak/train cloth with pretty loops of bangles to wrap around her arms; there are also arm wrappings, a leather "belt" and the dress itself, to say nothing of matching sandals.  Amazing details.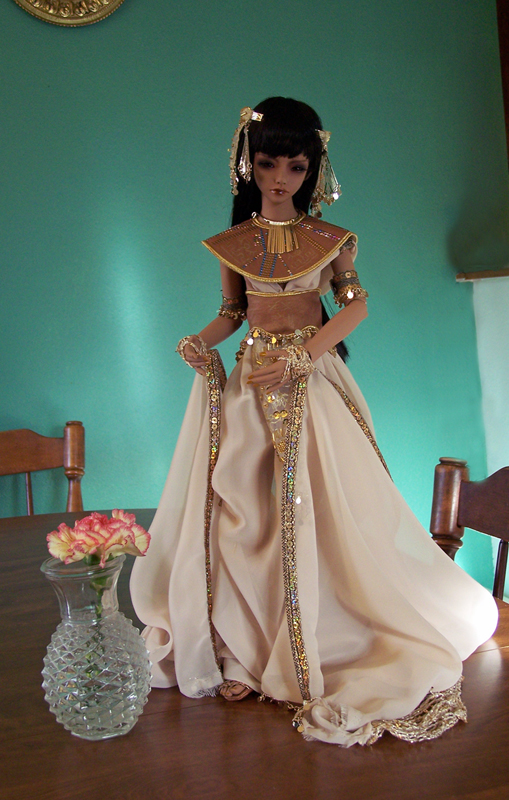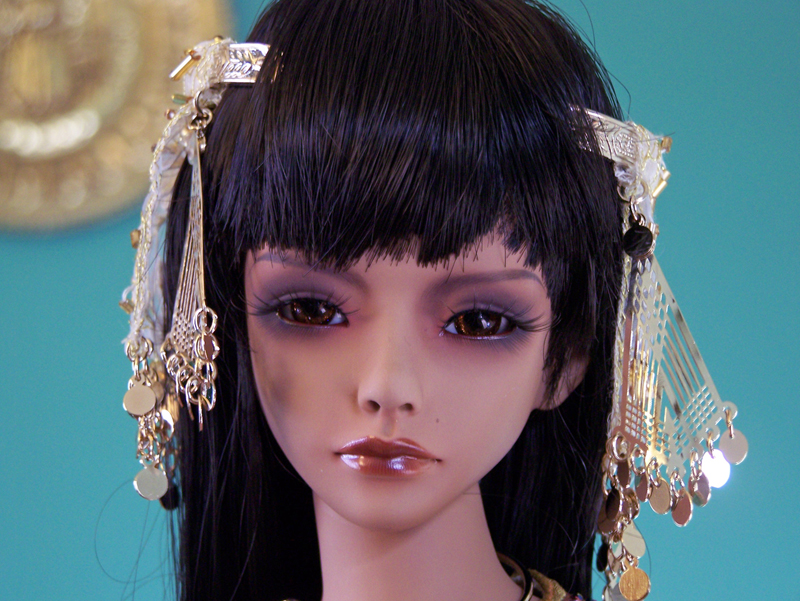 She does not have a speck on her face permanently… a dust mote decided to find her.  And that's the shadow of the earring on the right side of her face (our left).
And yes, we hate flash, but her sparkly eyes required it. What is not visible in any of these shots is the very pretty waistband of the dress (it matches the arm wraps) nor the painted nails (hands and feet both are a copper color).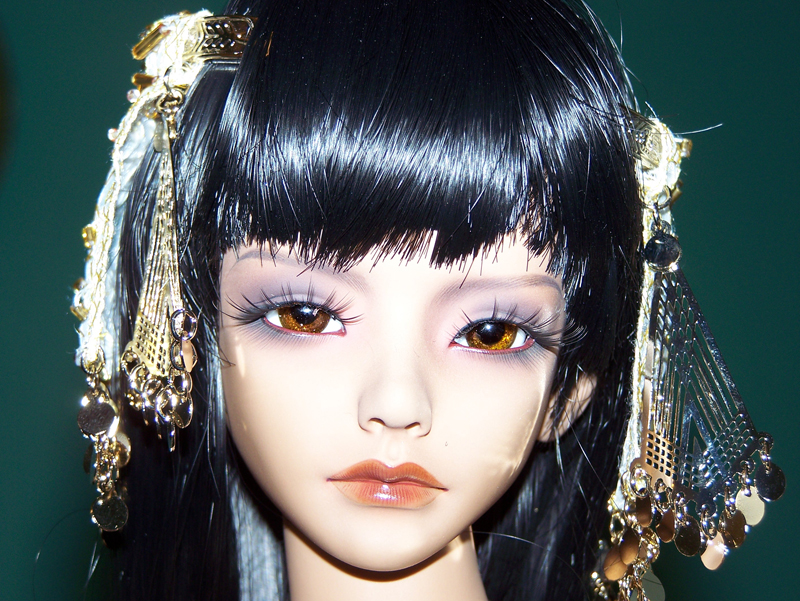 The only issue I have with her fullset is that the dress itself BARELY fastens around her, making snap-popping frequent and frustrating (fortunately the leather belt/bodice thing covers it).  I suspect a quick hook and eye will give it just the extra it needs so that she can breathe 🙂
Welcome to our household Pharaoh!