I had never taken part in one of the "swap" events that happen with great frequency at Den of Angels, but in honor of its sixth anniversary as a forum, I decided to join the DoA Birthday Swap.  I had a complete blast making goodies for my swap partner, a Soom tiny who enjoys smelting (!!).  But who to enter from this huge crew?  I decided on Quat, a Little Fee Pukisha who had seen very little attention thus far and was wearing hand-me-downs…
Quat received his goodie box on August 20 and immediately ran off with the spoils.  I finally caught up with him today.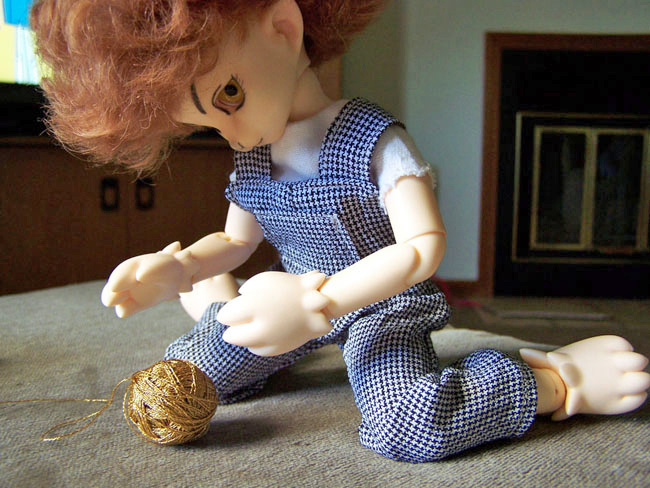 RRRRRRRRRROOOOOOOOOOW!!!!!
Whatcha got there, little guy?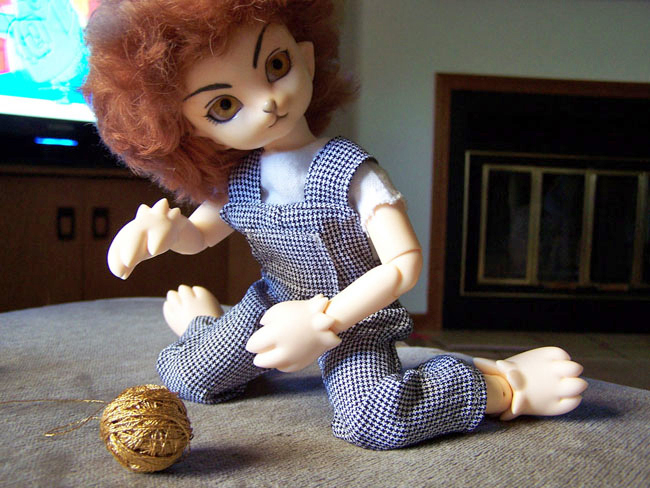 Oh this?  This is a really, really COOL ball of yarn that Mikan and her human Tenshi sent me in the swap package!!  It's GOLD… and it sparkles!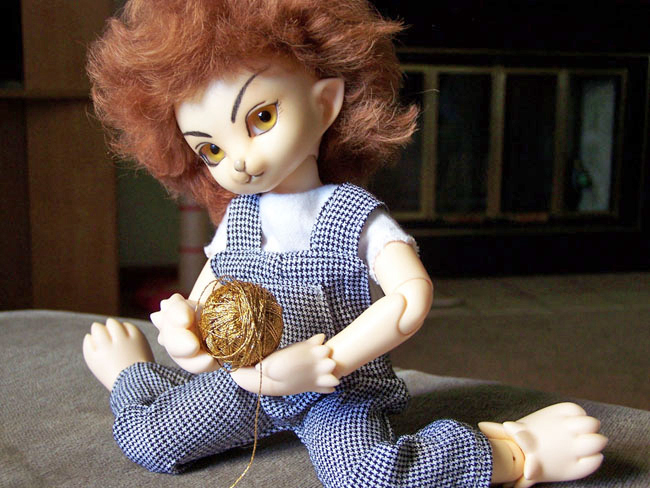 And it's MINE.
That is definitely cool.  What else came in the box, sweetheart?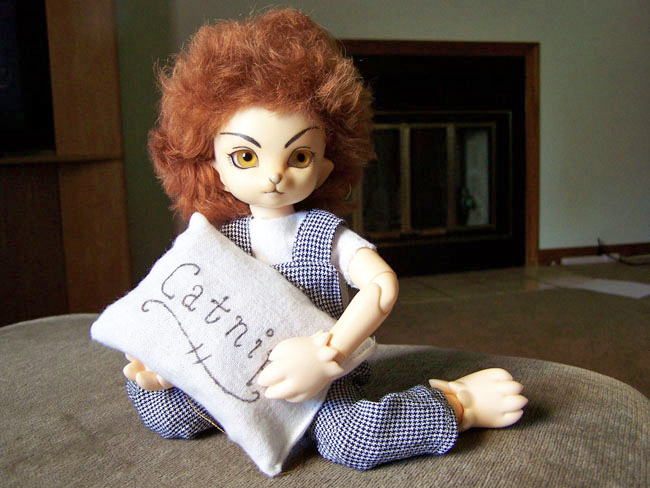 CATNIP. *__*
Woah. Dude.  Better hide that from the big felines in the house…

No kidding!!  Well see, the note that came with the box said that this was to calm me down if I get too excited playing with the yarn.  But…hehehe… please don't tell her that catnip makes me frisky! *blush*
Ok, we'll keep that between us. But hey, what's that you have on?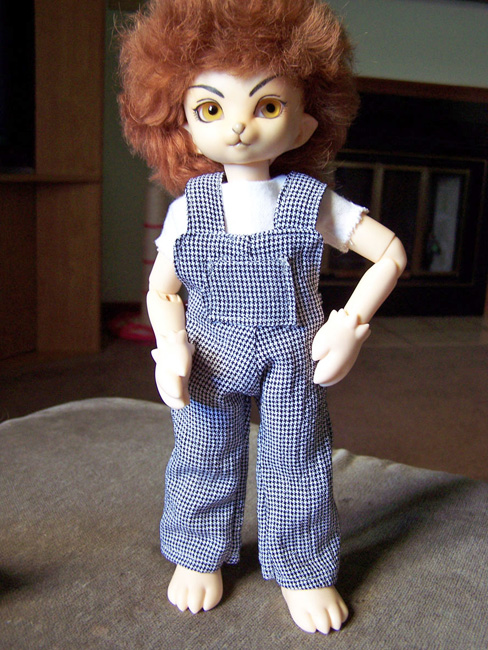 This is MY very own outfit!  Look at it!  A soft and fuzzy t-shirt and an awesome pair of overalls!
Hey those are great!  It looks like they fit you perfectly, too!
Yep, they do.  Now I can prrrrrowl in style!
Now just a minute, you tomQuat. Didn't you forget to say something important?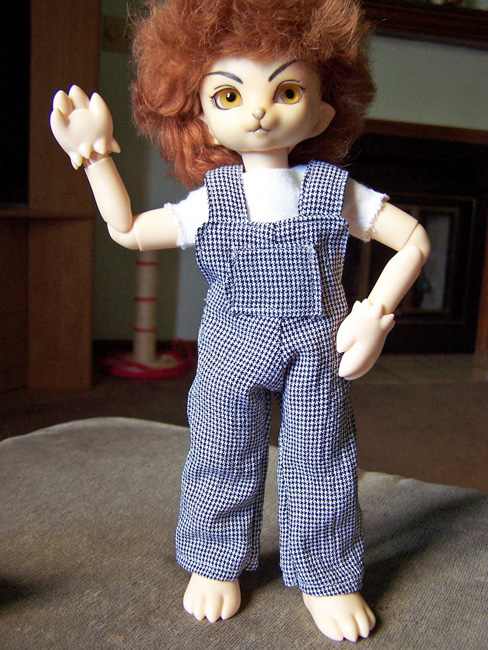 Oh! Yeah!  Um, Thanks Mikan! Thanks Tenshi!  These are really nice things you sent — oh and I almost forgot all of the orange ribbons, too! Baakay says she likes those (and the big felines do too, so she hid them for now 😉 )  I really like everything a lot and this is my very first outfit that is all my own!
Thanks again!
and a PS from the Baakay – these are wonderfully made overalls and T-shirt too.  Love 'em!  Thanks from me too!