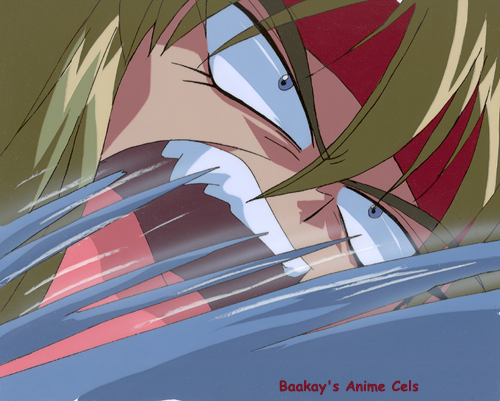 Sequence: A8
Layers: 2
Sketch: 1
Background: None
Gokudo-kun - Himself (24)
Here's a neato closeup of Gokudo in action. He really *is* a serious swordsman, in spite of all his shortcomings and ordinary lack of respect for, well, everything. Look at these eyes. Nothing silly going on here! There are some nice airbrushing effects on both layers as the sword 'swooshes' by Gokudo's face.
---
The copyright for all character images is held by their respective creators.
Copyright for commentary, arrangement, and this site is held by
Baakay
.
---