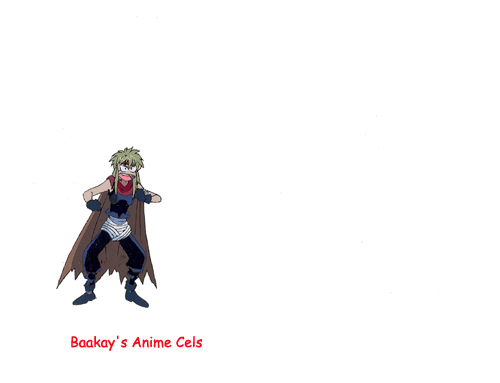 Sequence: B3 end, C3 end
Layers: 2
Sketch: 1 Matching
Background: None
Gokudo-kun - Himself (24)
Here's Gokudo yelling, objecting, boasting about himself, demanding to be the center of attention. Pick one, they're his normal reactions to anything. This is another cel that has the Dumpling King's diaper-wrapping on a layer above a duplicate shot of Gokudo in his normal attire. Which means he's probably this obnoxious in another scene, too!
---
The copyright for all character images is held by their respective creators.
Copyright for commentary, arrangement, and this site is held by
Baakay
.
---