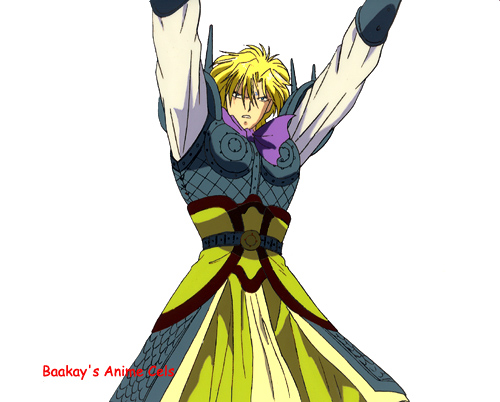 Sequence: A8
Layers: 1
Sketch: 1 Matching
Background: None
Fushigi Yuugi (15)
Nagako is the charismatic leader of the Seiryuu Seven (the protectors of the Maiden of Seiryuu) and out to stop Miaka, Tamahome, and company. He's a nasty creature and not to be trifled with, but hardly a one-dimensional bad guy. The creator of Fushigi Yuugi, Yu Wataase, told her panel at AnimeExpo 2001 that she was particularly fond of him.
---
The copyright for all character images is held by their respective creators.
Copyright for commentary, arrangement, and this site is held by
Baakay
.
---