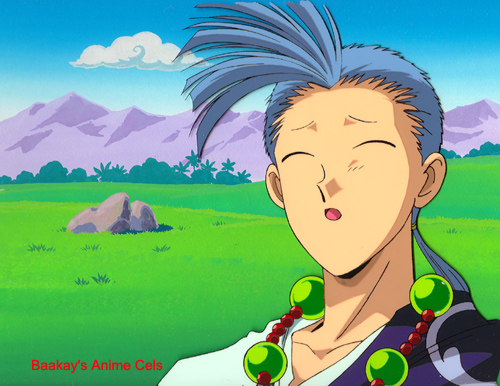 Sequence: B6 end
Layers: 1
Sketch: 1 Matching
Background: Original Nonmatching
Fushigi Yuugi (15)
Chichiri is another of the Suzaku Seishi, the seven warriors (or seven "constellations") who protect the Maiden of Suzaku. The simple mask conceals a very powerful shaman with a painful past, no da.
---
The copyright for all character images is held by their respective creators.
Copyright for commentary, arrangement, and this site is held by
Baakay
.
---