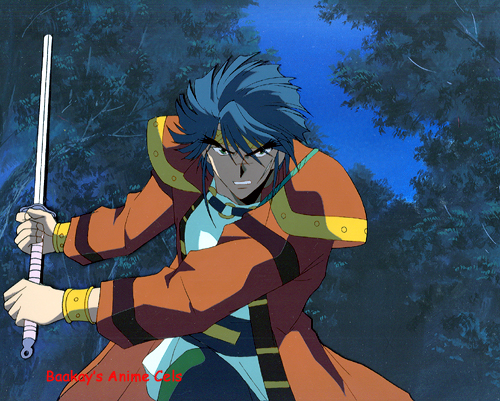 Sequence: A23
Layers: 1
Sketch: 1 Matching
Background: Original Nonmatching
Fushigi Yuugi (15)
Kouji is one of Tasuki's best friends, and is very nearly better-looking than our hero Tamahome, IMHO. He doesn't appear in many scenes, but makes quite an impression in those where he does!
Here's a testament to "if you wait long enough..." Some seven years after first seeing
Fushigi Yuugi
I was finally able to find a cel of Kouji.
---
The copyright for all character images is held by their respective creators.
Copyright for commentary, arrangement, and this site is held by
Baakay
.
---