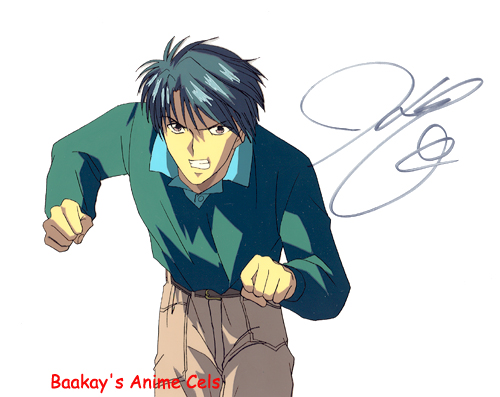 Sequence: A28
Layers: 1
Sketch: 1 Matching
Background: None
Fushigi Yuugi (15)
Tamahome in the modern world from one of the OVAs. I can't believe what a fangirl I've become; I bought this cel specifically because it was signed by Midorikawa Hikaru!
---
The copyright for all character images is held by their respective creators.
Copyright for commentary, arrangement, and this site is held by
Baakay
.
---