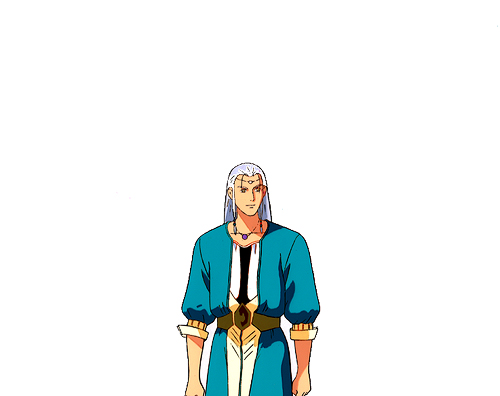 Sequence: A22
Layers: 1
Sketch: 1
Background: None
El Hazard - Nonhumans (10)
The girls at Acetateaddiction gifted me with a number of nice suprises when I snagged some of their Violinist of Hamelin sketches. This nice 3/4 cel of the slimey yet satisfying Gallus was one of them! In his normal phase, he really is one of the best-looking guys in the whole El Hazard saga.
---
The copyright for all character images is held by their respective creators.
Copyright for commentary, arrangement, and this site is held by
Baakay
.
---